Cream Teas for LAMA
Tuesday 27th August 2013
Cream Teas for LAMA
In brilliant late-summer sunshine, in a garden with breathtaking views over Penpol Creek to the rolling hillsides beyond, LAMA minibus supporters came together from Lerryn, Lostwithiel, Penpol, St Veep and St Winnow to share lovely food and lively company at a LAMA fundraising event very kindly hosted by Annie Singer.
What made this a much more up-market occasion than our usual fundraising activities was the assistance of our charming and efficient waitress, Megan Langmaid, complete with menu pad for taking orders. It was a hard-working afternoon for everybody involved, but by the time it was over, Megan had really earned a medal.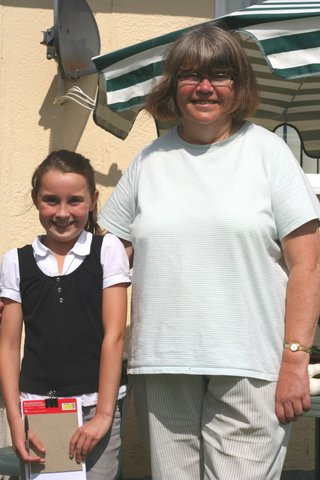 Local people have always been generous in their support for LAMA and Sunday was no exception. By the time we had included income from the produce stall, the sale of teas, the bus trip itself and the numerous donations, we had cleared £300.
Many thanks from LAMA to all those concerned!
Ann Henderson
Share this page