Lerryn Ladies Race for Life
Thursday 27th June 2013
A huge THANK YOU from the "Lerryn Ladies"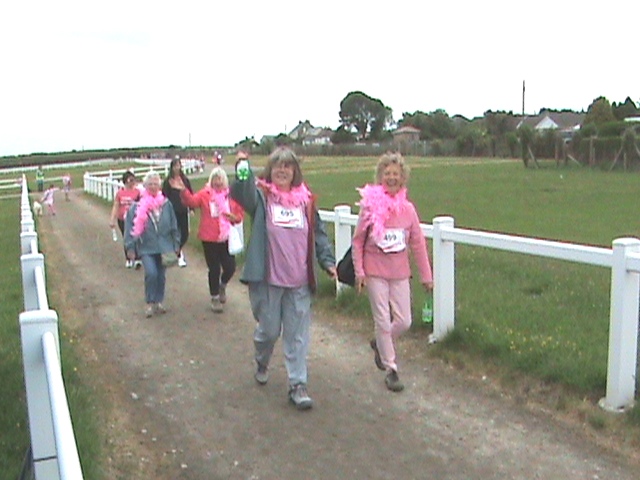 We thoroughly enjoyed doing our bit for Race for Life at the Royal Cornwall Showground in Wadebridge on Sunday 23rd June. Although there was a strong and cold wind, the weather remained dry for our 5km walk. Thanks to the generous support of our family, friends and work colleagues, so far we have raised an amazing £1631,25 (including gift aid) for the fight against cancer. We hope that you will like our pink fluffy boas!
Once again, a big thank you for your support for this great cause.
For more photos see the Photo Gallery
Sue, Rosemary, Lin and Annie
(Well done, Ladies)
Share this page