Lerryn Produce Show Report
Wednesday 9th August 2017
LERRYN & DISTRICT
PRODUCE ASSOCIATION
IN ASSOCIATION WITH LERRYN WOMEN'S INSTITUTE
About 150 local residents, children, babes in arms and visitors turned out on Saturday to enjoy our 67th Annual Show, a big thank you to everyone for your support.
The sun shone, allowing everyone to enjoy authentic Cornish Cream Teas whilst listening to gentle music supplied by our local keyboard maestro Malcolm Bell.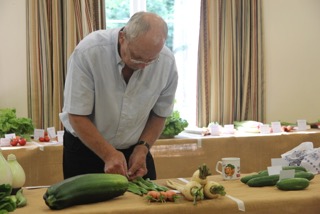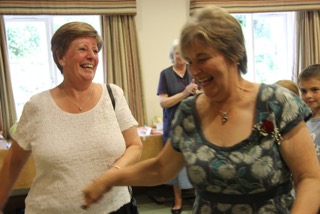 The Show was opened by Rev. Paul Beynon, Rector of the Benefice of Lostwithiel Parishes. He showed great interest in the wonderful displays of exhibits.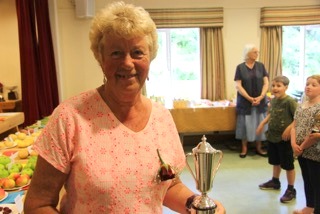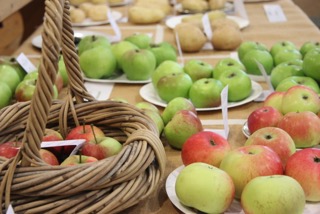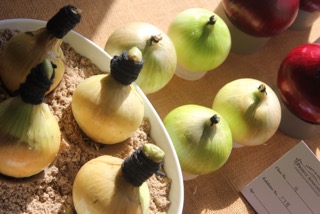 Unfortunately the heavy down pours of rain over the last few weeks posed big problems for exhibitors in the flower classes. Thankfully they managed to work miracles and provide some stunning exhibits. Sadly the weather took it toll on the Roses, as we had no exhibit in these classes this year.Show entries in the Vegetable, Fruit and Cookery classes were up this year. Entries to the childrens classes were slightly down, but it was nice to see quite a number of children entering the Adults classes.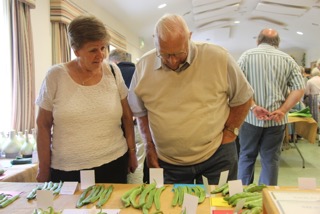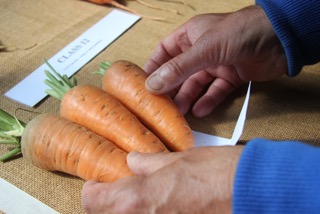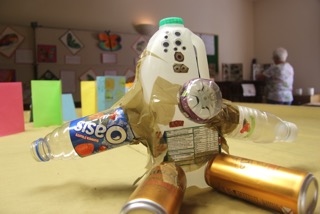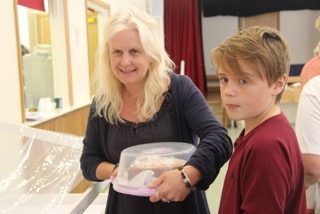 Two brothers Jayden and Thomas Boraston jointly won Mary Farrant Antique Cup and Rosette for most point in the children classes. The other major winners were as follows:-
W.I. Cup for Most Points in Show Brian Philp
Association Cup for most points (Vegetable Classes) Brian Philp
Collon Cup for most points (Fruit Classes) Keith Langmaid
Mrs A. Day Cup for most points (Decorative Classes) Rita Dunn
Penfoye Cup for most points (Flower Classes) Pat Bucknall
Polscoe Cup for most points (Cookery Classes) Ann Henderson
George Keast Memorial Shield (Young Gardener of the Year) Harry Shaw
Ruth Motton Memorial Shield (Best Exhibit Flower Classes) Pat Bucknall
Russell Glanville Challenge Cup (Best Vegetable) John Hancock
I & C Keast Memorial Cup (Best Bloom in Show) Carol Langmaid
Cornish Garden Society Gold Medal (Best Overall Exhibit) John Hancock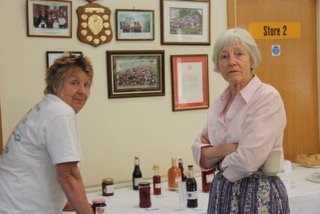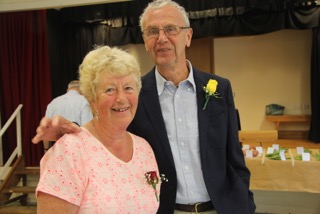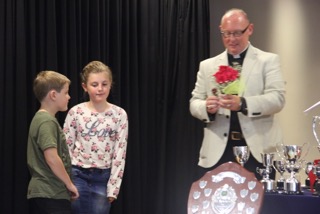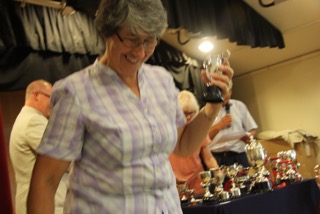 To see further photos of the Produce Show go to the Photo Gallery or click on the tomatoes below:
Share this page