Our village shop is open again!
Friday 1st December 2017
The residents of Lerryn and no doubt our visitors are delighted that the Lerryn River Stores are open again as of today 1st December. We showed Michelle our appreciation by gathering outside the shop at 2.00pm and presenting her with a bunch of flowers and a box of chocolates.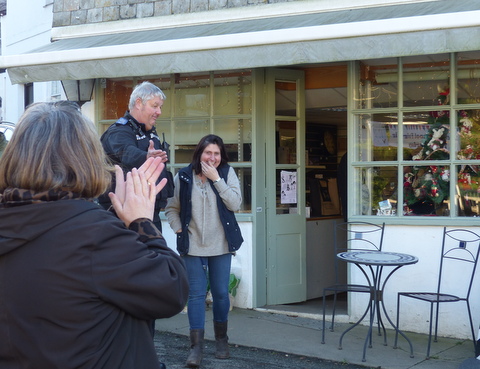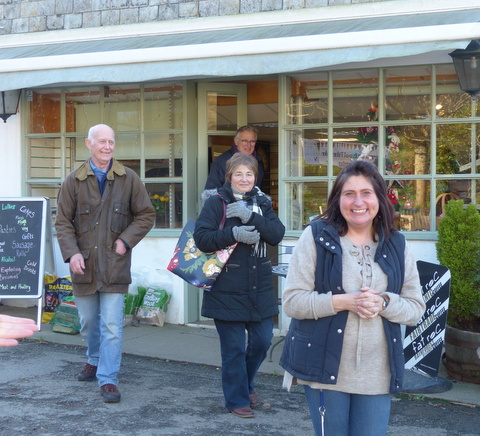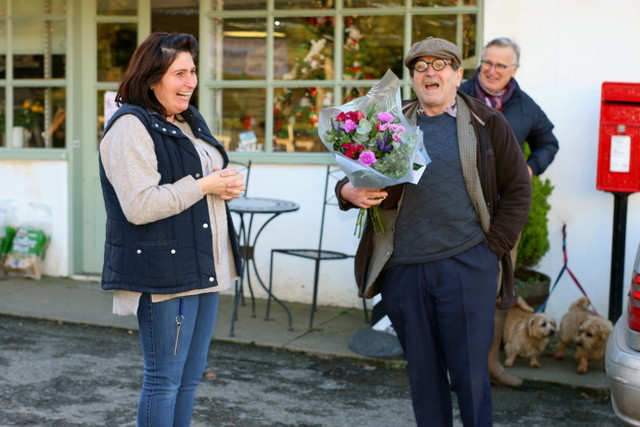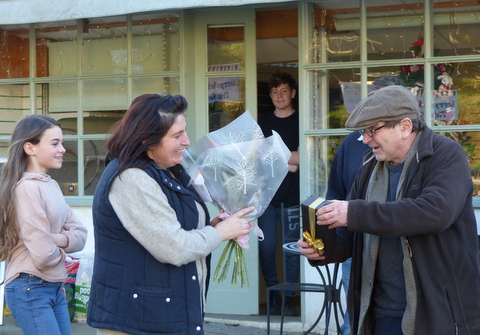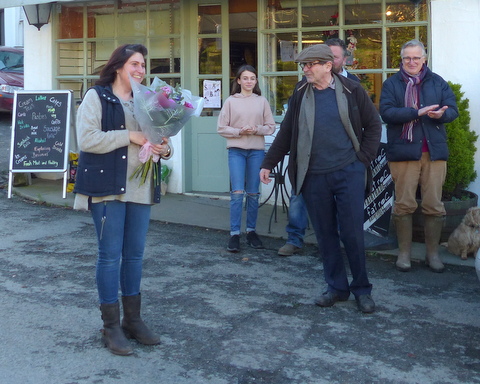 The shop is open for basics and she will gradually stock up. The post-office is open in the mornings only for the time being. A coffee shop will soon be opened in the back room. We can't wait!
We wish Michelle every success in her new venture.
To see more photos of the occasion go to the Photo Gallery or click on the bouquet below: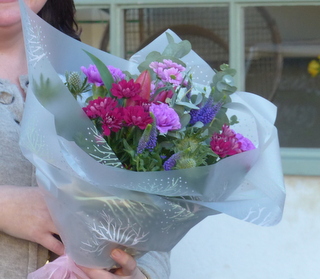 Share this page