Solar-Powered Barbecue
Saturday 3rd August 2013
Cliff Allen with his invention of a solar-powered barbecue. The lens is a Fresnel lens which at the focus can create temperatures of 1500 deg.C from the sun's rays.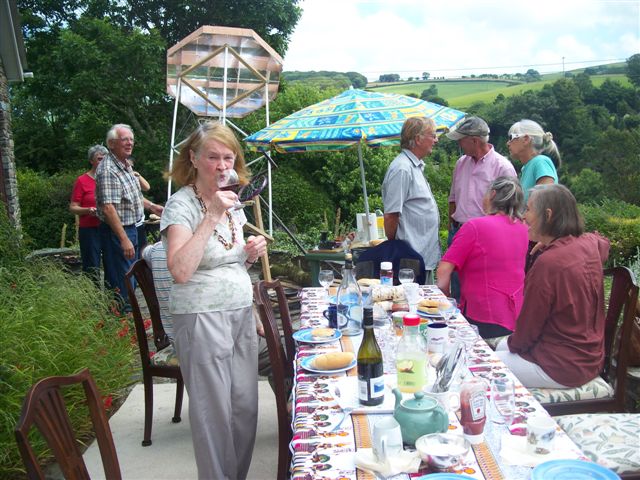 Ronald Elliott and Cliff Allen hosted a barbecue and demonstrated that charcoal is not needed to burn the sausages. This prototype is a little bit big to carry down to the beach!
This is what the lens did to a piece of slate!
To see further pictures, click on the image below: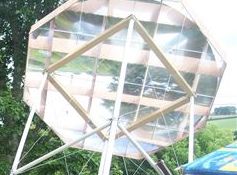 Share this page