St Veep Church Bells: pupils of Lerryn School get a Once in Lifetime Opportunity
Friday 14th July 2017
As part of this celebration, the school visited the church on Wednesday afternoon to view the bells which were set out in the aisle of the church.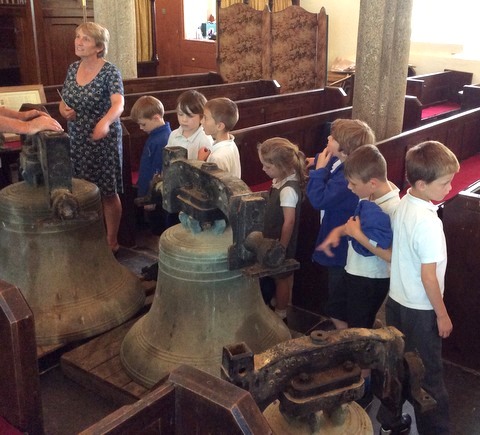 Fittingly, they arrived in the LAMA bus at about 1.30.
We all enjoyed a short history of the virgin bells and after looking at them, we went out into the churchyard and examined the dismantled bell frame.
The children then spent some time drawing the bells before we all had squash and biscuits which went down very well.
Finally before they left each pupil was given a Heritage Lottery Fund lapel badge.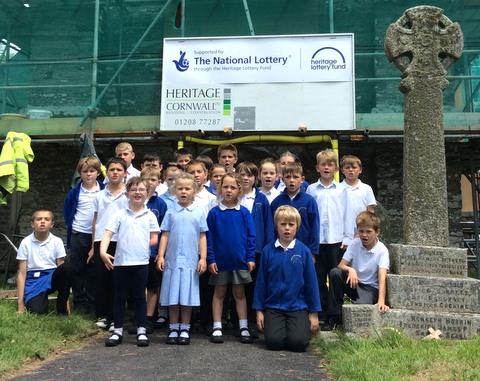 Share this page