St Veep Church supporters' outing
Sunday 27th August 2017
Coach Trip to Nicholsons Bell Works of Wednesday 23 August 2017
On Wednesday 23 August a trip to Bridport in Dorset was arranged to visit the Nicholsons Bell Works where St Veeps virgin peel of bells was being refurbished. The purpose of the visit was primarily educational and also to contribute to the fostering of community relations throughout the parish and beyond. Thus a coach load of 44 people set out from Lerryn at 0915hrs.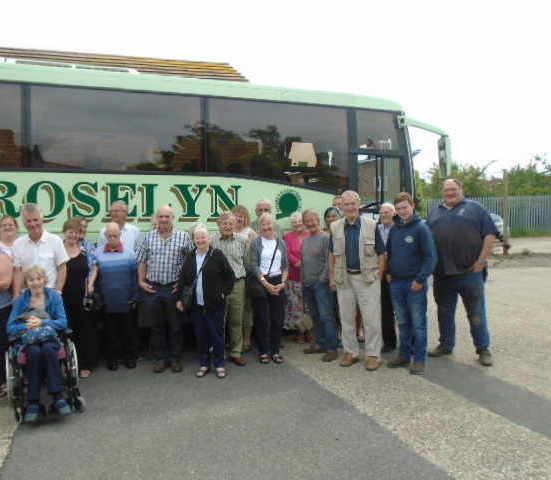 By midday we had reached Lyme Regis for a very pleasant lunch stop for an hour and a half, before setting off for the Bell Works. Arriving there at 1400hrs we spent a most interesting and informative two hours viewing the premises and learning of the technical processes involved in all aspects of Bell refurbishment. Some myths were dispelled and replaced with often more fascinating facts, but (if proof was needed) the reality of St Veeps virgin peel was confirmed beyond doubt for all.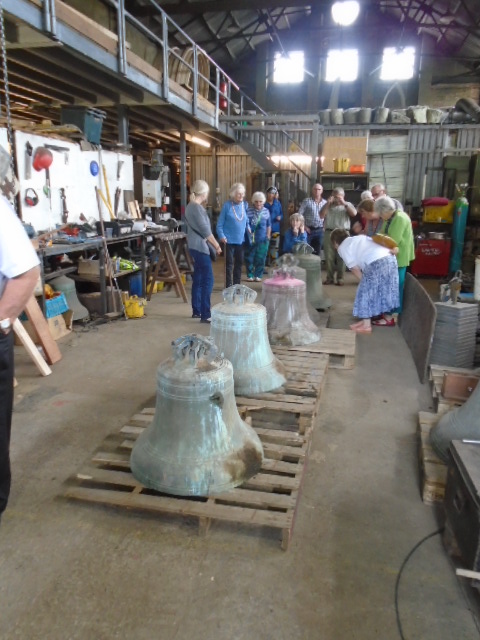 After leaving Bridport it was back on the road again heading for the Dartmoor Lodge at Ashburton, where we had a most excellent carvery supper.
Following the meal, due recognition and thanks were expressed to Carol Langmaid for organising such a highly successful and enjoyable day and also to Peter Bucknell, who has been the main driving force for St Veeps bell and bell tower restoration.
Then it was back on the coach heading for home but not without the inevitable merry sing song on the way. Arriving back in Lerryn all agreed that we had enjoyed a most splendid charabanc trip.
To see further photographs of the outing go to the Photo Gallery or click on the bell below:
Share this page