The World Leaves Fowey
Sunday 1st August 2010
The World leaving Fowey
The cruise ship, "The World", left Fowey at 8.30pm, last night ( 31st July) after a very successful visit. Earlier in the day, Fowey Town Crier, Michael Penprase, welcomed passengers and crew to Fowey.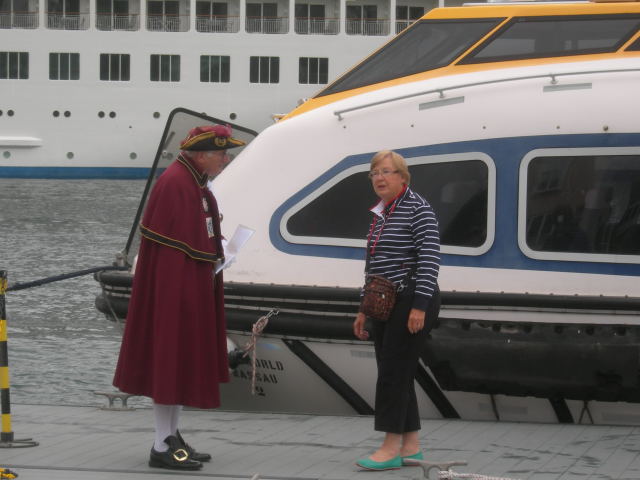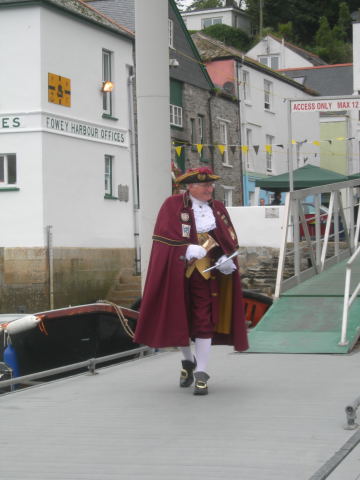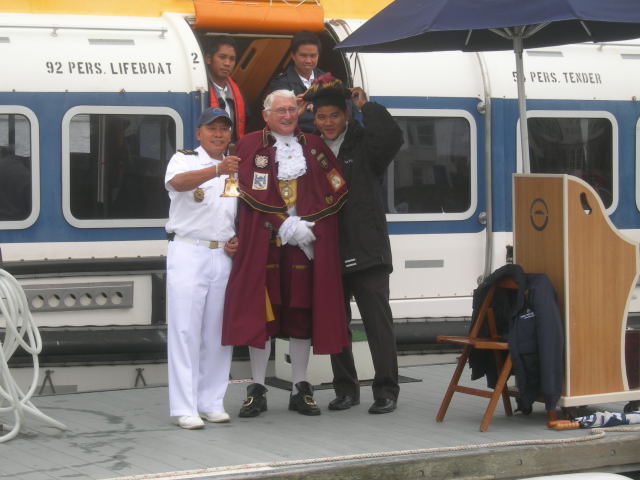 The World provided an impressive backdrop to the colourful sailing events that took place in the afternoon.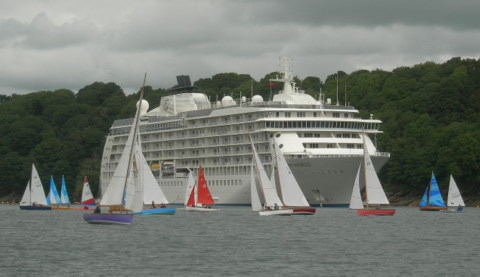 The passengers and crew of "The World" remarked on the friendly welcome given by the people of Cornwall. As the cruise ship left, there was a carnival atmosphere with crowds waving from the Town Quay, balconies and boats. The waves were enthusiastically returned by the passengers lining the rails as they took a last look at Fowey. The Town Crier, aboard one of the Harbour Master's boats, added to the jovial atmosphere by calling out and ringing his bell.
Share this page