WI get reupholstered!
Wednesday 4th March 2009
WI members tried out their upholstery skills on Saturday 28th February at a one day taster workshop in the Memorial Hall. The successful workshop, run by St. Austell Upholstery, proved very popular with members who are all keen to carry on with their new found skills.
Tuition began on Health & Safety issues (of course!), as we were using very sharp tools, then proceeded to the need for good sound preparation of our projects - sturdy frames, tight webbing and plenty of stuffing! Members' individual projects varied from antique chairs to blanket box tops and stools and the atmosphere was quite jolly, despite the intense concentration.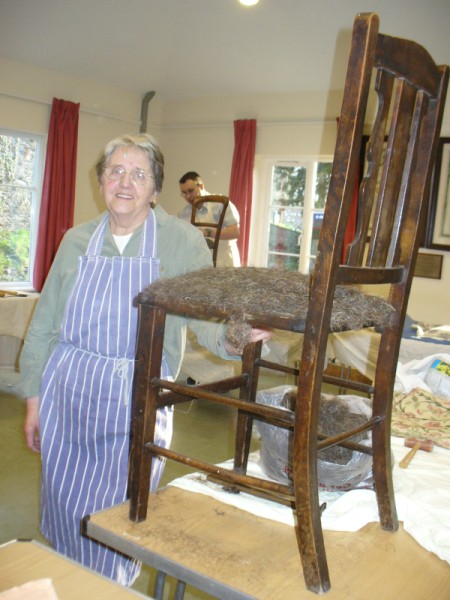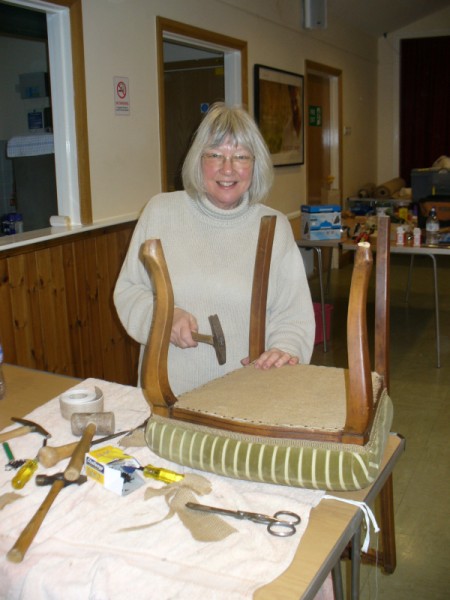 RWB
Share this page